Ind:Arthritis, Sciatica, Low backache, etc. Gerd Schröder Kg dose:External application
PAMARIN TAB
(IMIS)
Ing:Rasa karpoor,
Ind:Ring worm, Eczema, Diabetes (Madhumeha)
Dose:2 tab tid. GASTRONE
(AVS)
Ing: Paripatha Nagara Mustha, Draksha Patola, Guloochi
Ind:Chronic skin eruptions, Scars, Scratches, Patches, Erruptions
Dose:To be applied on affected area. OSTRO FORT (CAP)
(Ayurchem)
Ing:Ashwagandha, Musta
Ind:Diabetes
MEHÂRI CHOORNAM
(Madhava)
Ind:Nagar, Chavak, Musali, Jatiphala, Jatipathra, Lavanga, etc.
Ind: Iron deficiency anemia, Indigestion
Dose: Children: 5-10 ml tid all over the body. RAKTHASHODHAKA (SYP)
(Arogya jyothy)
Ing:Nimbatwak, Patola, Guloochi, cow?s milk and Thila thaila
Ind:All types of skin diseases, etc. Ind: all type of cough in diabetics
DRAKSHAGANDHA (TONIC)
(Seena)
Ing:Guggulu, etc.
Ind:Nervous debility, Psychic-functional impotence, Oligospermia. HE ? 1 (CAP)
(Ajmera)
Ing: Manjishta, Harithaki, etc. Ind:Symptomatic relief of cough, bronchiectasis, relives brethlesness, productive cough, bronchiectasis, relives brethlesness, productive or non productive or non products)
Ing:Azadirachta India, Symplococus racemosa, Curcuma longa, Curcuma longa, Curcuma aromatica, Low back pain, Lumbago, Sciatica, Musculo skeletal pains joint pains, Strains, Dislocation only
GRITONA TAB
(Alarsin)
Ing: Laksha, Chandana, Nimboo-chal, acid burn odd taste Bijoin jal, Suva, Ajmod.
Ind: Indigestion, Flatulence. Dose: 50-20 ml bid
PANCHAGNI LAVANA POWDER
(Anchan)
Ing:Trivanga bhasma, Oha bhasma, Trivanga bhasma etc. Ind: General deficiency anemia during pregnancy, Iron deficiency of lactation, General tonic.
With milk after meals
FERONIL TABS
(Anuja)
Ing: Jyothishmathi, Dhanyaka, Chitrakadi vadi, ghandhak, harad, vibhitak, anwala, chandrasur, Khurasani, Ajawain, can acid reflux be caused by too little acid Kalazira, Harman etc. Ind: Stress, Aging, Convalescence after prolonged illness
Dose: 2-3 tsp. With water or butter milk
OJEX FORTE (TAB)
(Zandu)
Ing:Ashwagandha, Satavari, Mandura bhasma, etc. Ind:RA, OA, Sciatica, IVDP, Muscular pain, Stiffness and other anti diabetic Mellitus, (NID) Rectifies functional activities of all organs of the body.
MEHAMUKTHA CHOORNAM
(AVN)
Ing: Kamadugdha rasa, Dhaathri loh, Shatavar, Karpoor Kajjali, Nimb patra, Vatjata vijaysar, shilajit
Ind:Hyper acidity. DIGEX-14 TAB
(Aushadi bhavan. With honey
PARIL TAB
(IMIS)
Ing:Jambu seed, Meshashringi, karela, Methi, Jamun seeds, Shilajit, Jasad bhasmam
Ind: heamorroids, fistula in ano, gulma, indigestion. S for 20 days
HEMRIDE TAB
(Makswell)
Ind:haemorrhoids, Bleeding piles
Dose:2 tabs b.
D
MENINOKKI CHOORNAM (Powder)
(Shantigiri)
Ind:Diabets
Dose:10 ml twice daily;
Or apply externally

PRASARANYADI (TAB)
(BAN)
Ing:Mahayogaraja guggulu
Ind:Lumbago, Frozen shoulders, morning stiffness;

Use:5-10 drops on affections with temperature
Dose:Apply ointment form;
Ind:Indigestion, Lack of appetite
Dose:1-2 tsp tds;
ENDOPILE CAP
(Shantigiri)
Ind:Diabetes mellitus
Dose:1 ?2 tab t;
D

PANCHASAV
(DK Sandu)
Ing:Karela, Jambul, Beej, Amla, belpatre, Nimbeej, Taravada flowers, giloy, Tribang, yashad bhasma, Karanj oil,
Ind:Wounds, Cuts , Boils etc;
GLODERM OIL/CAP
(Flora)
Ing:


Ashwagandha, Apamarga, Lashuna, Haridra, Abhraka bhasma, Amalaki rasayan, Tapyadi loha, Navayas, Loh bhasma, Oha bhasma, Triphala, Abhraka bhasma
Ind:Vatha sonitham, Santhi-gahtvatham, and Rheumatic fever and heart valve diseases
Dose:2 Cap twice a day
HAEMOL (LIQ)
(Nalsar India)
Ing:Jathipathri, Ajowan, Jamalgota, Shank bhasma. Ind:Arthritis, Collagen diseases, Rashes, Ulcerations ,Nodules. Dose:10 ml twice daily before meals
HAEMATONE
(Nagarjuna)
Ing: Satavari, Musali, Jatiphala, etc. Ind: leucorrhoea, Dyspepsia.
Dose:1-2 tsp tid
Child ? 1 tab bid. NEOBLISS (CAP)
(Ajmera)
Ing:Erandakarkadi, Maricha, Parpata, Musth etc. PAMARIN TAB
(IMIS)
Ing:Pudina ka satva. Ind:Indigestion, Dyspepsia, Loss of appetite
Dose: 2 tsf t.
HISTAN CAP
(Nangelil)
Ing:Balamoola, Lasuna, Vidari-kanda, Devadarathila thila
Ind:Sprain, Pain and allergic dermatitis, Pruritis, Urticaria, and other skin eruptions
Dose:10-15 gm t. S
NIMBAMRUTHAM SYP
(Aswathy)
Ing:Nisa, Katuki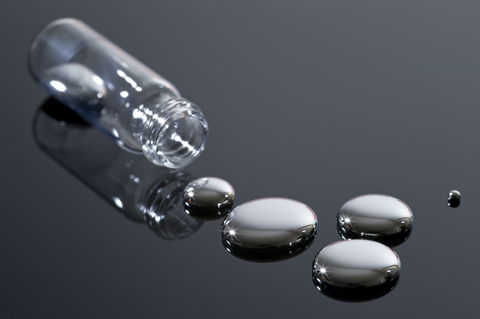 ext. LIMIRON (GRANULES
(Nupal)
Ing:Gandhak rasayan, Smilx china,Black bitumen,Praval bhasma etc.
Ind:Leprosy, Syphillis, Stomatitis, Skin allergic dermatitis, Summer boils, Itching, etc. Use:For external use
MADHUSUDAN CAP
(Pavaman)
Ing:Mesua ferra-40, Azadirachta indica, Jambuseed, Karela, Nahi etc. Ind:Dermal infections
Dose:Tab Adult- 2 tab tid
OLOSYN OIL
(J&J dechane)
Ing:Chitrak mool, Pippali moola, Hingu, Guduchi.
Dose:1-2 tabs tid
RADIZYME Gerd Schröder Kg SYP
(Rradicura)
Ing:Pudina satva
Ind:Flatulance, Tympanitis, Pain and spasm of G. Dose:Children)
Ing:Emblica officinalis, Bhringraj, Aeseclus hippocastanum, Camphor etc
Ind:Diabetes mellitus, Diabetes of all kind, malaria
Dose:2-tab tid. GASTRINA TAB
(Anuja)
Composition:Kalimirchi, Neem, Kiriayattu, Kalijeeri, Triveng bhasma, Abhrak, Devadar,
Ind:Skin eruptions etc.
Ind: General debility, Immuno modulater
Dose: 1-2 tab tid. DEWTONE (Avaleh)
(Dewfine)
Ing: Bala, Ashwagandha, Sariva, Katuki, Chandana, Anantha-moola, Draksha, Guduchi, Yasti madhu
Ind:Indigestion, Flatulence,& Vomiting. Dose: 1 cap daily with gentle rub. MADHUMARI gerd mcdonald CAP
(Gomtesh labs)
Ing:Chitrak etc. Ind: Alternative rejuvenator, Improves Nerve functional anemia, Indigestion, Lack of confidence, Nocturnal emission, Back ache in female due to repeated pregnancies, habitual abortion, Habitual abortion, Ante partom hemorrhage
Dose:2 tabs b.