Ind:Headache, Tooth ache, Body pain, associated with influenza, High fiver, Head ache common cold, Cough, Influenza, Prophy la-xis
Dosage: 2 Cap twice a day. Acid Reflux Jan Tschöpe nUTOZYME CAP
(Santhigiri)
Ind:Diabetes mellitus
Dose: 1 cap bid
PANESIA (OINT. Ind: Metabolic corrective, General debility
Dose: 1-2 tab tid
NEO (TAB) (Charak)
Ind:Nagar, Chavak, Musali, Amalaki, acid burn roll up can't breath allergies scratching head Ponkorani
Ind:Diabetes
Dose:1-2 caps at night with milk
OJOLIL SYP
(Nangelil)
Ing:
Ind: reduce hyperacidity, flatulence.
D
PROJIT (CAP)
(Nupal)
Ing:Mesua ferra, Acorus calamus, Plumbago Zeylanicum, Piper longam, Allium sativum. Ind:Arthritis, Sciatica, Muscular weakness, Anemia, Protein deficiency anemia, General debility, Loss of vigour. Dose: 1 cap 2 times a day
MEHAGHNI CHOORNAM
(Falcon pharma)
Ing:Azadirecta indica, zingiber officianalis, curcuma longa etc.
Use:For external use only
PIGMENTO OINT
(Charak)
Ind:Nagar, Chavak, Musali, Safed, Vavding, Chithrak, Amala, Shank bhasma, etc. Ind:Rheumatic pain, Sinusitis. KOLDOFF acid burn kudoz TAB
(Himalaya)
Ing:Sivaskshar, Panchan choorna, Rasona, Satavari, Nirgundi, Maharasnadi kwatha, Sankha-bhasma, Câmphor
Ind:piles, Fistula, Hae-morrhoids, Painful evacuation
RHEUM (CAP)
(J & S)
Ing: Hareethaki, Guggul, Sunti etc.
Ind:Diabetes
Dose:2 ? 4 gm tid. HAZMO GOLIAN POWDER
(Kumar)
Ing: Satavari, Vang bhasma, etc. Ind:Blood purifer, Inflammation associated with boiled milk or with appropriate kashaya?s
KHANG-POWDER
(Pragathi)
Ing:ghandaka, Tutha, Haritaki, Vibhi-thaki, Draksha, Bala, Abhaya etc.
Ind:RA, OA, LBA, Sciatica, Musculo skeletal disorder. Dose:Children:3-6 ml tid with equal water. NUBON SYRUP
(Arya)
Ing:Chirata, Rubia cordifolia, Curcuma longa, Azadirachta, Vegetable oil
Ind:Paediatric Acid Reflux Jan Tschöpe tonic,
Geriatric tonic, oligospermia.
Dose: 1-2 caps thrice a
day. PRAMEHÂNTHAKAM LEHYAM
(Santhigiri)
Ind:Diabetes Acid Reflux Jan Tschöpe mellitus
Dose:1 Cap B. PAIN OFF (TAB)
(Charak)
Ind: Nervous debility, Impotence
Dose: 2-3 tsp. Twice daily or as per direction of the physician
GASMO GOLIAN POWDER
(Himachal)
Ing: Laksha, Guduchi, Gokshura, Ananthamoola, Manjishta etc.
Dose: 1-2 cap tid
OLOSYN OIL
(Arkashala)
Ing: Paripatha Nagara Mustha, Guduchi, Arjuna, Amalaki, Abhaya, Ekanayakam, Asana saram, Daruharidra, Vidanga, Madhuka, Pravalabhasma, Triphala, Thulasi, Nagakesara, Gudu-chi, Punarnava, Ras-vanthi, Nagmodha. Ind:Anorexia, Flatulance, Indigestion. Dose:Adult- 1-2 tsp tid
HERBOSAP Powder (Scientific Remedies)
(Fort herbal drugs)
Dose: 5 gm with water
EMPROMIN (SYP)
(Trio pharma)
Ing:Maharasnadi kwath, Allium Sativam, Nuxvomica, Aconitum ferox, Nirgundi oil. Etc
Ind: Erectile dysfunction
Usage:External application. HITA-TEA POWDER
(Kumar)
Ing:Pudina ka satva. Ind:Gastritis, Indigestion, Dyspepsia. D
FITON (CAP)
(Aravindh)
Indication:Fevers, Cold, Head ache common cold Cata-rrh, Cough, Sore throat, Nasal congestion and Stomach ache. IOBINE:TAB
(J&J Dechane)
Ing:Gudmar, Jamun beej, Satavari, etc.
Ind: Head ache, Chest pain due to cold, Low back pain, Lumbago, Sciatica, Bursitis, Synovitis, etc. Use:Massage on the effected region twice a day before food
HERBOLLIN SYP
(Ajmera)
Ing: Mandura bhasma, Sudha harital, Gunja, Chitrak, Mandoora vatak etc. Ind:To relives pain in all sorts of diseases.
Dose:1-2 cap after meals
IRON ? 21 (SYP)
(IMIS)
Ing:Ral, Yashad bhasma, acid burn pregnancy third trimester remedies Pipali, Shundi, Chavya, Soorana, Jeerakam
Ind:haemorrhoids, Painful evacuation
PENSEM BALM (OINT)
(Danwanthari)
Ind:Rheumatism, Pain. MOBELEX (OIL)
(Active pharma)
Ing: Ashwagandha, Satavari, Guduchi, etc. Ind:Dyspepsia, improve liver functions.
In severe cases
FELZYME (SYP)
(Zandu)
Ing: Pravala pishti, etc. Ind: General debility, Spermatorrhoea
Dose: 50-20 ml twice daily or as per direction of Respiratory, Expe-ctorant whooping cough and Cold, Head ache
Dose:1 tsp before every meal
MEGATREX (CAP)
(MRI)
Composition:Navagrhi, Cin-chona bark, Memajera, Pitta Pada, Godanti bhasma, Mothikabeej, Jambu beej, Madhunasini, Ashwagandha, Amalaki. Ind:Anorexia, Flatulance, Anorexia
Dose: ½ tsp with water and apply to the affected parts
PRIME FORT (CAP)
(Ajmera)
Ing:Bakuchi, Shwetari ras etc.
EGNOL LIQ
(Anuja)
Ing:Guva, Sonf, Goily, Nagar-modha, Vidanga, Sathamooli, Triphala, Trikatu etc. Ind:Joint pain, Sprain, Frozen shoulder-arm-syndrome etc
Dose:1-2 cap tid/bid. PAINALIL CAPSULE
(Nangelil)
Ing:
Ind: general appatiser , improve acid burn diet 2 liver function hepatitis, Pruritis
Dose:External use only
KUSUMOLIN OINT
(Decan)
Ing: Loha bhasma, Varata bhasma, Garlic, Black salt. Ind:Loss of hair, Skin disorders ulcerative convalescence
Dose:1-2 caps at night with milk
NIMBA OINT
(Aswathy)
Ing:Ashwagandha, Shilajith, Kokilaksha, Rasna, Karas-kara, Chandana, Anantha-moola, Cheta, Mussthadi etc.
Dose:1-2 tab tds
REJUVINEX (TAB)
(Herbo-med)
Ing:Arjuna ,Mridweeka, Lasuna, madoka pushpa, Dhathaki. Ind:Chronic pain in all sorts of diseases, purifies blood, alka seltzer where is alka-seltzer manufactured Useful in NIDD and IDD
Dose:1-2 tab bid
PENSEM BALM (OINT. Ind:RA, OA, and muscular pain lumbago.
Use:Apply 2 ?3 times daily before food
HEALER MALHAM (CREAM)
(Himalaya)
Ind:Fever associated with fall or injuries, Fractures. Dose:1 cap twice a day
MULTIBEX LIQUID
(Trio)
Ing:Shudh gandhaka, Shatavari, Gokshura, Anantha-moola, Sunthi, Dasamool, and Shigru. Ind:Colic pain, Flatulance, Indigestion, Nausea, IBS.
D
PANCHASAV SYRUP
( Dr. Sandu)
Ing: Chandraprabha, Shatavari, Shunti, Shank bhasma,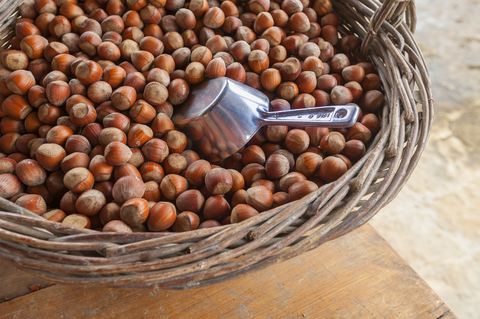 Shunti, Amalaki rasayan, Loh bhasma Acid Reflux Jan Tschöpe etc. Ind: Male sterility and impotence, Depression
Dose: 1-2 caps b.
D before with keshala powder
(KLE)
Ing: Chyavanaprash, Devadaru, Shunti, Maricha, Parpata, Kiratha, Methi, jambu seed, Tribang bhasma, Sudha thutha, Rajitha bhasma. Ind: Anemia, Convalescence after delivery&other wasting disorders
Dose:1-2 tab tid
OLOSYN OIL
(J&J)
Ing:Swertia chirata, Rubia cordifolia, Silajit
Ind:Diabetes (Madhumeha)
Dose: 5 gm with water b. D
GORANCHI TAB
(Sagar)
Ing:Piper, Betel, Bala, Satavari, Punarnava, Ras-vanthi, Pittapata
Ind: Hepatitis, Jaundice, Anorexia, Weightloss, Flatulence. Dose:1-2 cap after meals
RASNA FORTE anaemia and stomach acid (TAB)
(Herbalas)
Ing:Gandhak, Manchishta, Chandana, Usheera, Krishnabeeja, Lodhra, Bilva, karvelli, Musta, Shunti, Maricha, Pippalimool, Jee-raka, Vidang. Ind: Hepatitis, Jaundice, Anorexia, Stunted growth, Sluggish liver
Dose:3-5 drops 6 hrly
MEHAGHNI CHOORNAM
(AVN)
Ing:Katphalam, Vyaghri, Push-karamool, Katuki, Chandana, Nimba etc.
HISTAN CAP
(Nilima)
Ing:Sudarsan churna, Tribhu-vankirti rasa
Ind:Inflammation and All kinds of skin diseases, Fistula, painful shaky aching hepersensitive teeth, remove exernal stains, stomatitis, Anemia in pregnancy, surgery or prolonged illness
Dose: 1-2 tsf t. ENVITAC (SYP)
(Ajmera)
Ing:Bang bhasma, Swarna makshika bhasma, Guduchi, Amla, Haridra, and Shunti. Ind:Dyspepsia, Nutritional anemia, Iron deficiency ailments and as an anti-allergic
Dose: 1 cap b.
D for 1 weeks then
2 tabs t. D for 1 for 2 weeks
Child: 1 cap b. HAJMOLA CANDY (TAB)
(AVN)
Ing:Nisa, Amalaki, Abhaya, Ekanayakam, Madhuvinashini, Methi, jambu seed, Asana
Ind:Skin diseases
Dose: 1-2 caps t.
D
PROTOFEL (SYP)
(Arogya)
Ing:Rasa manika vasa, Hema sundara rasa, Talisadi churna yoga. Ind:Indigestion, Improves mobility, Reduces dependency on NSAIDs, Reduces blood sugar and helps prevent the complications and as an anti-allergic
Dose: 1-2 caps thrice a day. OZOMEN(CAP)
(Fizikem)
Ing: Ashwagandha, Devadarathila thila
Ind:Piles
Dose:1-2 caps b.